Resource Library
Welcome to the Farmers Market Coalition Resource Library, an ever-growing database of resources for farmers, market managers and researchers. These resources were developed by a wide spectrum of organizations, agencies, and academic institutions, and we are grateful for the spirit of sharing which allows us to bring a variety of tools to your table in one searchable portal. We hope you find them useful and consider submitting resources of your own for the benefit of the farmers market community.
- OR -
Browse by Category
Anti-Racism Work
What will happen after this news cycle is over and social media posts about diversity die down? Layla F Saad chooses books to fortify a long-term struggle.
Food Justice
The Georgia Farmers Market Association is trying to bring awareness to the issue and help overcome barriers to access. Its initiatives connect small growers with communities that don't have good options to buy fresh, high-quality meat and produce.
To get the word out about issues of food insecurity and food equity, the association is launching Just Food Weekend. Sagdrina Brown-Jalal, executive director of the Georgia Farmers Market Association, joined "On Second Thought" to talk about the roadblocks along the path toward food justice. Chef Zu, founder of Kings Apron and a sustainable plant-based chef, also joined the conversation.
Food Justice
A Guide for Farmers Who Want to Supply Low-Income Communities While Maintaining Financial Sustainability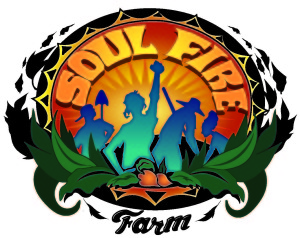 Writing by Myles Lennon
Research by Breanna Regan and Leah Penniman
Technical Assistance by Dennis Derryck
Proofreading by Neshima Vitale-Penniman
Coordination by Soul Fire Farm, Grafton, NY